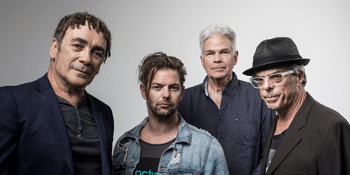 Royal Quarters presents
Dragon
Royal Quarters (Nundah, QLD)
Saturday, 16 December 2023 8:00 pm
Experience the unforgettable magic of Dragon's 50th-anniversary concert!

Join us for a night of golden hits that have defined generations. From Rain to April Sun in Cuba, each song is a recognition bomb of your cherished memories.

Let the current band featuring Mark Williams, Pete Drummond, Bruce Reid, and Todd Hunter since 2006 take you on a journey through the Young Years, Glory Years, Mid-Period, and Phoenix Years.

Dragon 50 Live and Loud - an emotional rollercoaster that can only be resolved by losing yourself in the moment with complete strangers.

Don't miss this iconic event coming in 2023 to Nundah!