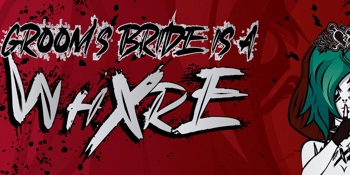 Groom's Bride Emo Night
Beenleigh Tavern (Beenleigh, QLD)
Thursday, 11 August 2022 7:00 pm
Is your week too much PANIC and not enough DISCO?
Then join Groom's Bride is a Whxre (GBIAW) on Thursday, August 11th at The Beenleigh Tavern!
RAWR XD
It's an EMO revival
Let's face it, life hasn't been the same since screaming your lungs out so everyone knows you're NOT OKAAAAAAAYYYYY. Did you ever have safety pins holding the rips in your skinny jeans? What about an overflowing iPod of MCR, Fallout Boy and Paramore? Then this EMO show is for you!
Prizes for best-dressed emos and lucky door surprises. NO, we are not just another tribute band, but rather the live and loud dedication to EMO//Pop-Punk//Scene you've been waiting for!