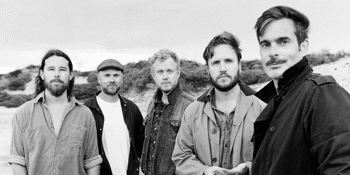 UNIFIED Music Group & Lonely Lands Agency present
Boy & Bear
Plus special guest Jack Botts
Beer DeLuxe - Albury (Albury, NSW)
Friday, 24 June 2022 8:00 PM
Fresh off the back of their stunning new single 'State of Flight', Australian ARIA chart-topping act and indie royalty Boy & Bear return with first Australian headline tour in more than two years, as they bring their award-winning repertoire to capital cities and regional towns throughout the country in June and July.
In celebration of the band's new music, and their double platinum back catalogue of sorely loved hits, Boy & Bear will be performing a 14-date tour across the country.
The Sydney five-piece will be joined by chief support act Jack Botts, alongside The Rions and CLEWS on alternating dates on the Australian run before heading overseas for more than 40 international tour dates across North America, Canada, the UK and Europe.
_____________________________________________________________________________________________
Important Information For All Ticket Holders
: All ticket holders must acknowledge that the venue is or may become subject to public health orders or advice providing that patrons are vaccinated, are medically exempt from vaccination, or are able to provide evidence of their Covid-19 free status prior to entering the venue. It is a condition of the booking that patrons abide with any Covid-19 checking-in or verification procedures that the venue implements to address the public health orders or advice. For more information visit https://www.ausvenueco.com.au/safe-socialising-policy/