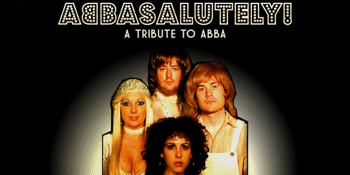 Champion Music Presents
Abbasalutely : Abba Tribute Show
With By Pretty Fly
Leopold Hotel (Bicton, WA)
Friday, 3 June 2022 8:00 pm
ABBASALUTELY! HAS ARRIVED! Direct from the spa bath to a stage near you, be mesmerised as ABBASALUTELY! present their glittery Western Australian salute to ABBA!

Be tantalized by their amazing vocal talent and ABBA-fied by their commitment to the songs, the look, the moves – the complete ABBASALUTELY! Experience
This show will also feature a "sing-a-long" screening of all song lyrics for those present to be part of the party and during the band breaks we will be calling on stars in the making to also get up and sing select tracks from the huge Abba catalogue.
A complete Abba experience!