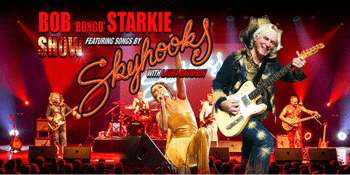 Bob 'Bongo' Starkie's Skyhooks Show
Bribie Island Hotel (Bellara, QLD)
Saturday, 13 August 2022 8:00 pm
Bob 'Bongo' Starkie's Skyhooks Show is a celebration of the music of Skyhooks.

Original Skyhooks guitarist Bob 'Bongo' Starkie performs the classic songs (and a few more) in a personal celebration of one of Australia's most beloved bands.

In between songs, audiences can expect to hear Bob's humorous anecdotes and insights into the inner workings of the Skyhooks.