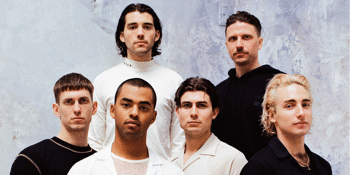 Bungalow 8 Summer Series presents
POSTPONED - Northeast Party House (DJ set)
Plus local DJ supports
Sunday, 20 February 2022 2:00 PM
NEW DATE FEB 20TH – due to Bungalow being a recent exposure site the event will now be taking place on Feb 20th 2022.
Bungalow 8 presents: SUMMER SERIES
We're bringing the party with the hottest acts over the course of 6 weeks...
Kicking things off this Boxing Day with an exclusive DJ set from the one and only NORTHEAST PARTY HOUSE!
Tickets are limited and will sell fast, book yours today.
_____________________________________________________________________________________________
Important Information For All Ticket Holders
: All ticket holders must acknowledge that the venue is or may become subject to public health orders or advice providing that patrons are vaccinated, are medically exempt from vaccination, or are able to provide evidence of their Covid-19 free status prior to entering the venue. It is a condition of the booking that patrons abide with any Covid-19 checking-in or verification procedures that the venue implements to address the public health orders or advice. For more information visit https://www.ausvenueco.com.au/safe-socialising-policy/