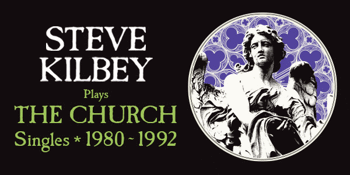 East West Presents
STEVE KILBEY Plays THE CHURCH Singles (1980 - 1992)
SOLD OUT!
Jindalee Hotel (Jindalee, QLD)
Saturday, 16 December 2023 8:00 PM
Steve Kilbey, frontman for Australian dreamy psychedelic rock pioneers, The Church will celebrate the band's incredible songbook by performing all of The Church's Singles from 1980 – 1992 for some special One Off Shows
.
For this unique concept Steve Kilbey will bring his diverse and iconic discography to life and honour one of Australian music's most cherished catalogues.
Finally looking back, not in anger, but in fondness, upon those early years of The Church as they stumbled around Australia, Europe and the USA, a hummin' and a strummin'. Stripped down to a single acoustic guitar, and the bare bones of the songs revealed, the words and music take on new unexpected meanings.
Kilbey's ongoing patter and banter fleshes out the stories behind the songs we all know and love. Filled with avaricious managers, dissolute musicians and the roar of the greasepaint and the smell of the crowd, his tales are at once, hilarious and yet regretful.
Including 'Unguarded Moment', 'Almost With You', 'Under The Milky Way' etc. etc.
This show takes in all the big hits as well as quite a few narrow misses. The divine comedy and the divine tragedy wrapped up in an evening.
The Set List –
She Never Said
The Unguarded Moment
Too Fast for You
Tear It All Away
Almost With You
When You Were Mine
It's No Reason
Electric Lash
Constant in Opal
Already Yesterday
Tantalized
Columbus
Under the Milky Way
Reptile
Destination
Metropolis
You're Still Beautiful
Ripple
Feel