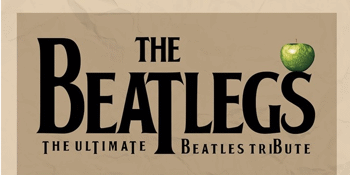 Presented by JABBA Entertainment
The Ultimate Beatles Tribute
Performed by The Beatlegs
The Newnham Hotel (Upper Mt Gravatt, QLD)
Saturday, 9 October 2021 8:00 PM
The Beatlegs are the ultimate Beatles Tribute taking you back in time to relive the years of the one of the greatest rock'n'roll bands of all time.
The show reproduces the iconic sound and look of the fab four with multiple costume changes, superb harmonies and music. The Beatlegs will have you dancing in the aisles and reminiscing as they play hit after hit of those memorable Beatle classics
The Beatlegs take you on a journey through the eight-year height of The Beatles fame. The show begins with that innocent age of the band when Beatlemania was at its peak, and when those slick suits and haircuts were as iconic as their music.
The Beatlegs then transform through the iconic Shea Stadium Concert and onto that magical mystery era of Sgt Peppers, then onto the Let It Be and Abbey Road days, with a grand finale of the roof top concert.
The Beatlegs show is not just a tribute to the greatest rock'n'roll band of our time, it's also a trip through time, a nostalgic portal back to a time of innocence. It's a show that appeals to young and old alike.
So come together and celebrate the greatest rock phenomenon the world has ever seen and the sounds of some of the greatest songs ever written. See you there!