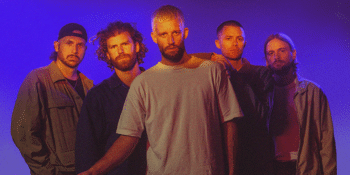 Presented by Ivy League, WME and Ripple Effect
The Rubens - Good Mood Summer Australia Tour
with Day We Ran
Kings Beach Tavern (Caloundra, QLD)
Thursday, 4 January 2024 7:30 pm
To celebrate the release of their latest summer single, 'Good Mood', The Rubens head back out on the road for their sizzling Australian Summer Tour presented by Ivy League, WME and Ripple Effect. The run will see the five-piece head down the east coast of Australia through January and February playing through the summer nights, culminating in a final date in their hometown at their own festival, 'ValleyWays'. Joining the tour are New Zealanders turned Sunshine Coast locals, Day We Ran, plus local openers.
Hitting triple's most played track over winter, 'Pets and Drugs' was The Rubens' first release since their 2021 #1 ARIA-Charting fourth album 0202, which was nominated for the prestigious Australian Music Prize (AMP) and has had album tracks 'Live In Life' and 'Masterpiece' certified 4x Platinum and Platinum respectively in Australia.
Starting the new year with a bang, The Rubens will commence their Good Mood Australian Summer Tour on Thursday 4 January in Noosa. The massive run will see the band play xx shows along the east coast, wrapping up in Port Fairy on Saturday 3 February. Saturday 17 February will see the return of the band's celebrated Camden festival ValleyWays, with Grinspoon, Ball Park Music, Ruby Fields and more set to play.