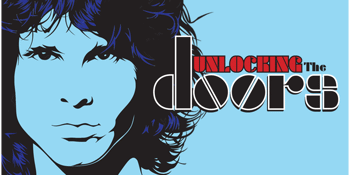 Code One Presents
Unlocking The Doors - 50th Anniversary Concert
The Lounge (The Royal) (Nundah, QLD)
Friday, 15 July 2022 7:00 pm
It took a pandemic to stop the world from commemorating the 50th Anniversary of Jim's death, but there are plans for belated festivities.
Paris, France. Saturday 3rd July 1971 - it ended & something began.
The world lost a poet, artist, shaman & spokesperson of a musical entity that still shakes the world.
'Unlocking The Doors' are devotees of The Doors and it is their turn to bring you into the poetry, music and madness of Jim Morrison and his band mates musical legacy.
They are throwing a celebration and it's all about remembering the genius of Jim Morrison. He left us with his legacy of crafted thoughts & observations. His idea of what it's all about, how it's affected people & what could the consequences be for a change in the machine?
There will be visuals, sounds, literature and history.
A trip into what possessed, unleashed his intelligent mojo.
What did he do? How did he do it? Did it really hurt that much?
Come celebrate. Come listen. Come get lost. Come get reborn.
"We could plan a murder or start a religion."
R.I.P. James Douglas Morrison (8/12/1943 – 3/7/1971)