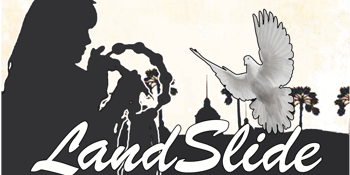 Bosh Events & Grandstand Agency
Landslide (Fleetwood Mac & Eagles Tribute) - Leopold Hotel
Leopold Hotel (Bicton, WA)
Saturday, 22 October 2022 7:00 pm
LandSlide perform a tribute to the beautifully crafted sounds of The Eagles and Fleetwood Mac. Just shut your eyes and the incredibly talented musicians and 4 lead vocalists in LandSlide will take you back there. Music makes the memory......

LandSlide are a Perth Based 7 piece Tribute show, producing the very best of The Eagles and Fleetwood Mac. The show starts with a 1 hour Eagles set and then after a 30 min interval, LandSlide return to the stage in costume to perform another 1 hour set of the brilliant Fleetwood Mac songs.

LandSlide boasts an impressive 4 lead vocalists, which is an essential element for anyone wishing to reproduce the lush, dynamic harmonies for both of these outstanding bands.

LandSlide's The Eagles and Fleetwood Mac Tribute show has already achieved a solid performance track record around Perth and WA, with ALL shows selling out since August 2020. Testimonials and reviews have been glowing. The band perform with an energy and vibrance that is second to none. You will want to see them again.....