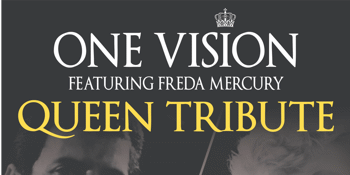 Champion Music Present
Queen & Bowie Tributes
With One Vision & The Wesleys
Leopold Hotel (Bicton, WA)
Friday, 24 June 2022 8:00 PM
Bringing together tributes to the music of Queen and David Bowie, the Leopold is proud to present One Vision : Featuring Freda Mercury and The Wesleys present the Best of Bowie.
For the uninitiated these are tributes with a difference
One Vision features the amazing front woman Freda Mercury emanating the power and passion of the Queen catalogue with class and style
The Wesleys are all about the music – not a "dress up" style tribute but more a lovingly delivered aural salute to Bowie's best music for the casual observer and true aficionado alike to enjoy.
Together for one night at the always amazing Leopold Hotel.