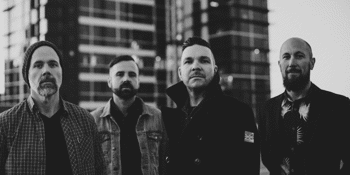 The Butterfly Effect
with special guests
Leichhardt Hotel (Rockhampton, QLD)
Thursday, 24 February 2022 8:00 pm
The Butterfly Effect is heading to Rocky. After 2 long years off the road, it's time for the band to become reacquainted with their fans this February!!

The boys released their new single "So Tired" in late '21 and are pumped to be able to hit the stage with its first performance in the live arena.

With an album ready to be dropped in mid '22 we're all hoping some semblance of normality will return this year and we can all get back to doing what we love - playing and supporting live music!
_____________________________________________________________________________________________
Important Information For All Ticket Holders
: All ticket holders must acknowledge that the venue is or may become subject to public health orders or advice providing that patrons are vaccinated, are medically exempt from vaccination, or are able to provide evidence of their Covid-19 free status prior to entering the venue. It is a condition of the booking that patrons abide with any Covid-19 checking-in or verification procedures that the venue implements to address the public health orders or advice. For more information visit https://www.ausvenueco.com.au/safe-socialising-policy/