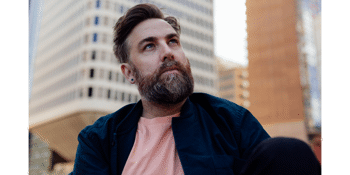 Presented by Wonderlick and Select Music
Josh Pyke Regional Tour 2021
Kings Beach Tavern (Caloundra, QLD)
Friday, 8 October 2021 8:00 pm
Josh Pyke is one of Australia's most loved and recognised indie singer-songwriters and he's packing his bags and hitting the road to embark on his regional tour with the adoring new single 'Hummingbird'!

Josh Pyke is a two-time platinum, multi-ARIA, and award-winning artist, having produced six studio albums, all of which debuted in the top ten, plus a stand-alone special with the Sydney Symphony Orchestra which notably won the Best Original Soundtrack/Cast/Show Album ARIA in 2016.

Pyke's career has been one of consistent hits - touring his albums across Australia, the United Kingdom, and the USA, performing at Glastonbury, South by Southwest, and a myriad of the top music festivals. A career spanning decades with no sign of stopping, Josh Pyke is a force of the indie genre to be reckoned with.