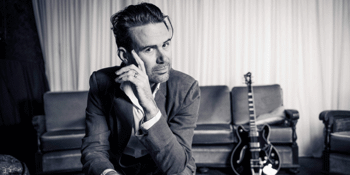 New World Artists & Wonderlick presents
Phil Jamieson 'Nobody Else' Tour
Kings Beach Tavern (Caloundra, QLD)
Thursday, 11 January 2024 8:00 pm
There'll be something for everybody when ARIA Award-winning singer, songwriter and raconteur
Phil Jamieson
brings his solo magic to stages next January, with a stripped-back acoustic show set to captivate Australia for the Nobody Else Tour in 2024.

Armed with his latest solo full-length,
Somebody Else
,
Jamieson
will showcase the critically acclaimed debut album and beyond with (nearly) nobody else but his pristine vocals and captivating tunes, visiting new and familiar locations around Queensland, New South Wales, Victoria and Tasmania - and an extra special performance at Shoalhaven's Milton Theatre.

Don't miss Phil Jamieson this January, live on the Sunny Coast! Tickets on sale now, get in quick...