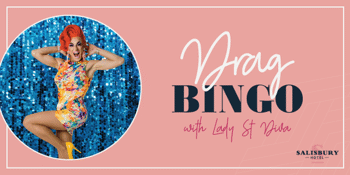 Venom Vipers Entertainment and Productions presents
Drag Bingo
Hosted by Miss Lady Saint Diva
Salisbury Hotel (Salisbury, QLD)
Thursday, 21 July 2022 6:00 pm
Join Miss Lady Saint Diva monthly, for her sing and dance along wild Drag Bingo at the newly renovated Salisbury Hotel! With a new special guest EVERY MONTH!!

⭐️ Doors open 6 pm
⭐️ Bingo starts at 7 pm
⭐️ Lots of PRIZES to WIN

Limited tickets each month, so jump in before they sell out!