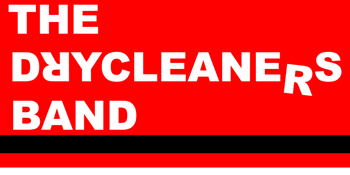 The Drycleaners Band
Rocks the Milk Bar
Saturday, 19 March 2022 8:00 PM
The Drycleaners Band is about a group of muso friends coming together to rock you in the name of fun and for charity emerging from their rehearsal studio, a dry cleaning factory, to get you fist pumping on the dance floor to great rock and roll classics from the 70's 80's, 90's and 00's.
Think GnR, Hoodoo Gurus, Bon Jovi, Foo Fighters, Queen, Noiseworks, ACDC, The Killers, Baby Animals, Led Zepplin, Divinyls etc
Every song on the setlist is a banger people sing along to as they rock the dance floor to dual male and female vocalists.

This is an 18+ licensed event. Valid ID is required for entry.
_____________________________________________________________________________________________
Important Information For All Ticket Holders
: All ticket holders must acknowledge that the venue is or may become subject to public health orders or advice providing that patrons are vaccinated, are medically exempt from vaccination or are able to provide evidence of their Covid-19 free status prior to entering the venue. It is a condition of the booking that patrons abide with any Covid-19 checking-in or verification procedures that the venue implements to address the public health orders or advice. For more information visit https://www.ausvenueco.com.au/safe-socialising-policy/