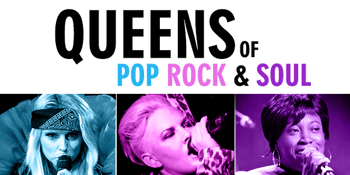 Queens of Pop, Rock & Soul
A special tribute to Lady Gaga, P!nk and Aretha Franklin!
Runaway Bay Tavern (Runaway Bay, QLD)
Saturday, 4 December 2021 8:00 pm
The Queens of Pop, Rock, and Soul pays tribute to three of the most influential female artists of all time - P!nk, Lady Gaga, and Aretha Franklin. This is Australia's best and most spectacular "Ultimate" tribute Show!
P!nk - With countless top 10 singles, sold out tours, and record breaking attendances, without doubt, P!nk is the most popular and dazzling Rock Goddess of the international music scene.
Lady Gaga - Having sold 27 million albums and 146 million singles, Lady Gaga is among the best-selling musicians of all time. Known as the ―Queen of Pop, Lady Gaga is sure to amaze!
Aretha Franklin - In her great existence, Aretha sold 75 million records. That's more than P!nk and Gaga combined! Aretha was a powerhouse! A phenomenal singer who catered to all ages.
The Queens of Pop, Rock, and Soul band are consummate professionals, all with international touring experience. All-in-all this guarantees a magical show spectacular; an experience of a life time.
So get along to this tribute to the most successful female artists of all time and be entertained like never before!