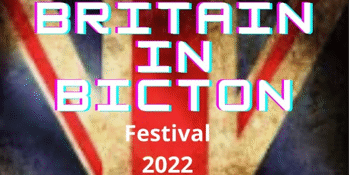 Britain in Bicton Festival 2022
Leopold Hotel (Bicton, WA)
Friday, 4 March 2022 7:00 pm
Britain in Bicton Festival 2022
An evening showcasing the best of the WA UK music scene featuring:
DJ, General Justice - playing ska/2 tone and classic UK tunes throughout the night
The Deenys - a young and upcoming original band who have a distinct UK Indy vibe.
The Northern Line - Perth's best punk band, paying tribute to acts such as the Sex Pistols, the Buzzcocks and many more.
Radio Radio - the masters of new wave/ post punk, playing hits from Elvis Costello and Nick Lowe to the Kinks and the Yardbirds.
Quadrophonics - WA's premier Britpop tribute band will finish the night off playing all the bangers from Oasis, Blur, Pulp, Happy Monday's and much more.
So, polish up your DM's or put on your Gazelles and head on over to the Leopold Hotel to enjoy this great lineup.