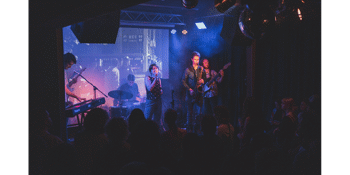 No Nomad
with special guests Angie Colman, Buckland & Honour Culture
Friday, 3 June 2022 8:00 PM
No Nomad splash into Milk Bar for the first time supported by Angie Colman, Buckland, and Honour Culture.
The nu jazz/neo soul six-piece have spent the first part of 2022 working on new music behind closed doors and have a suite of fresh tunes to share.
They've been a regular fixture in the WA scene for the last few years, supporting some big names and gracing some big stages.
"A total sucker for this delightful, mellow groove. The way this flows through it's jazzy, clever and dynamic band-jam flow is so wonderful." – Claire Mooney, Triple

J "
Important Information For All Ticket Holders
: All ticket holders must acknowledge that the venue is or may become subject to public health orders or advice providing that patrons are vaccinated, are medically exempt from vaccination, or are able to provide evidence of their Covid-19 free status prior to entering the venue. It is a condition of the booking that patrons abide with any Covid-19 checking-in or verification procedures that the venue implements to address the public health orders or advice. For more information visit
https://www.ausvenueco.com.au/safe-socialising-policy/